Tired of rising energy prices - become self-sufficient in solar cells
Want to make great savings on your energy bill while protecting the environment, the solar cells an ideal opportunity for you. Solar cells make energy from light - the stronger the light, the more energy you produce. But you also do energy when it's cloudy. You produce electricity without polluting.
Solar cells can be placed in many places - it can be on the roof or facade. It is also possible to provide them on the ground. Most often placed solar panels on the south, since these have the greatest opportunity to absorb the energy from sunlight.
Circle Energy's solar cells are connected to the grid. The solar cells that we provide sends the energy you do not use into the public electricity grid. This means that the electricity can be used by others who are connected to the electricity grid, and you make here also responsible for other consumers CO2 emissions. It gives a green conscience.
Dine fordele er:
You save money on your electricity consumption
You make money by selling your excess electricity to the grid
Your investment has a long life
There is no noise
You contribute to a greener country
You save the environment CO2
You supply green electricity to other households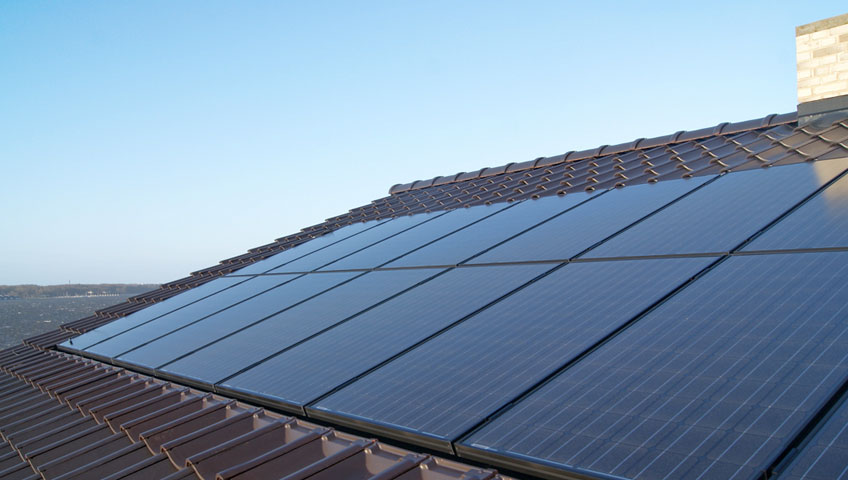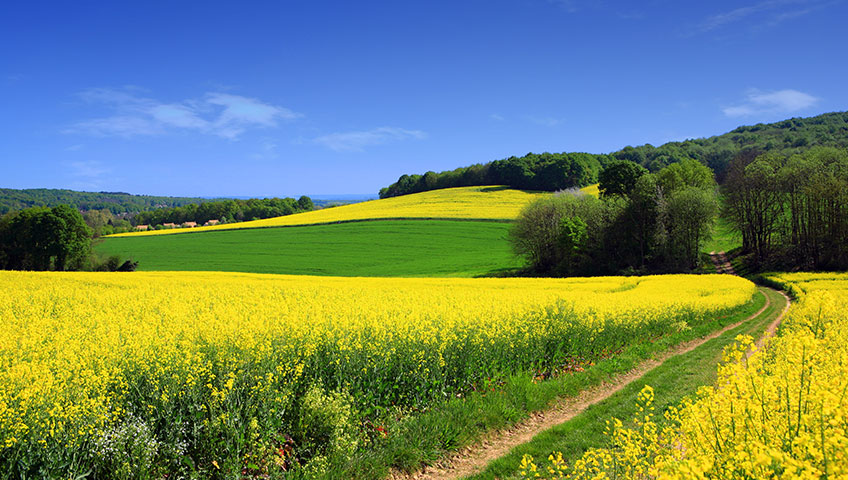 The solar cell system adapted to your needs
We can supply PV systems that are fully tailored to your needs and in sizes from 1 to 400kW.
Here are examples of complete packages based on panels from LG Solar and JA Solar to private for installation on the roof:
| SOLCELLER | LG | LG | Yingli | Yingli |
| --- | --- | --- | --- | --- |
|   | 3 kW Black | 6 kW Black | 3 kW Alu | 6 kW Alu |
| PANELTYPE | Monokryst. | Monokryst. | Polykryst. | Polykryst. |
| MAKS. PANELEFFEKT, Wp | 3.240 | 6.480 | 3.000 | 6.000 |
| AREAL, m2 | 20 | 40 | 20 | 40 |
| INVERTER | SMA | SMA | DELTA | DELTA |
| ÅRSPRODUKTION, FORVENTET, kWh | 2.800 | 5.600 | 2.550 | 5.100 |
| BYG-SELV-PRIS, til bølgeeternit, kr. inkl. moms | 41.250 | 82.500 | 34.500 | 69.000 |
| BYG-SELV-PRIS, til tagsten, kr. inkl. moms | 43.750 | 87.500 | 37.000 | 74.000 |
| Fragt til brofast adresse i Danmark, kr. inkl. moms | 1.500 | 2.600 | 1.500 | 2.600 |
| Montering v/ Viborg – bølgeeternit, kr. inkl. moms (note 1+2) | 14.100 | 18.510 | 14.100 | 18.510 |
| Montering v/ Viborg – betonsten, kr. inkl. moms (note 1) | 12.760 | 16.260 | 12.760 | 16.260 |
| Standard elnettilslutning v/ Viborg –  kr. inkl. moms (note 3) | 4.400 | 4.400 | 4.400 | 4.400 |
Note 1)
Pitched roof <30 gr., <2 m gutter height above ground.
Installation work is included. drawing and installation of cables from the solar panels to the inverter. Max. Distance from the solar inverter of 20 m.
Note 2)
When mounting on corrugated cement mounted side reinforcement or exchange the rafters. However, this requires free access to the exposed rafters of the attic.
CIRCLE Energy mounts not only in the roof battens - because it is not safe.
Note 3)
Electrical connection includes the installation of separate HPFI- breakers in existing, lawful control panel max. 10 meters from the inverter.
Contact us for an offer that is tailored to your energy consumption and your building. Prices are subject to changes and errors.
Support for solar cells
You now have the option to search photovoltaic pools! The next round of applications runs from 1 September 2016, at. 10:00 up to and including 31 October 2016. Your application will be sent to Energinet.dk. The pool is only applicable for private households, departments of housing associations. We can help with the preparation of the application. Contact os for further information.
Solar cells with high quality and a long service life
CIRCLE Energy does not use cheap solar cells from unknown factories in China - we sell exclusively recognized quality products from manufacturers who can vouch for the guarantee. We will notify the manufacturer's name.
All our PV systems built up of super efficient solar panels from manufacturers such as LG, REC, Hyundai or JA Solar. We only sell high quality panels with long life.
Dimensioning, choice of mounting solution and delivery is carried out in collaboration with leading German specialist firms such. EWS and BayWa RE.
The German solar market is 10 to 15 years ahead of the Danish market, and we base our work on the Germans' valuable experience and high quality standards. We ensure maximum quality, efficiency, sustainability and profitability of your solar power plant.
Our photovoltaic system are suitable for all kinds of roof covering and to all types of buildings. Both residential, garages, carports and even playhouses or company level.
We can also offer solutions for mounting directly on the ground if you do not want to use your roof for the purpose. Contact us for more information on systems for the installation of PV systems on earth.